MAGENTO MIGRATION SOLUTIONS
We follow migration principles outlined by Magento, and carefully prepare your store database and safely move it to a new Magento 2 installation.
If your Magento 1 extension have custom functionalities we can help you to migrate to Magento 2 by developing it for Magento 2, so that you will have exactly the same functionality on your Magento 2 website.
For Migrating Magento 1 themes to Magento 2, we can recreate the old one or develop new custom theme from scratch.
Our expert Magento SEO team will help you recreate advanced SEO settings efficiently optimizing your current SEO setup for better website SEO results.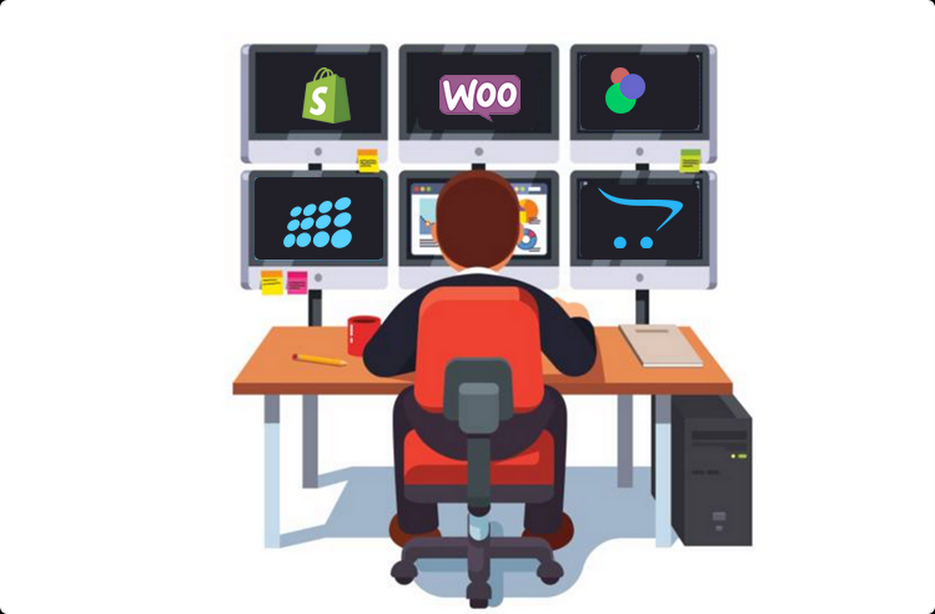 Absolute magician team when it comes to magento issues. Highly recommended!

Vishal is a very skilled Magento specialist who we are happy to work with. We have done many projects together and looking forward for many more. I recommend you to use Vishal and Magento360 for all your needs in Magento.

I´ve had the pleasure of working with Magento360 Team in several Magento projects during most of the past year and I´ve not been disappointed.He is very adaptive and a great person to discuss ideas with. If I have a problem we can discuss and he will suggest one or several solutions. He has also adapted to my firms platform for handling tickets/tasks and in this platform he has been as quick to reply as he is in email and on Skype. So far we´ve not had any request that Magento360 team has not been able to deliver on as his programming skills are of a very high level.

Vishal went above and beyond. His communication was excellent, if my instructions weren't clear he had follow up questions to make sure the job was done to my specifications. Vishal also worked quickly within the time constraints I had. I recommend that others utilize his services. I certainly will use him again in the future.

One of the best Magento experts that I have had the pleasure of working with. Great developer with a keen eye for design.

Vishal and his team from Magento360 provided top support for my E-commerce project.
Very professional, efficient and friendly:
– Best practice with the use of GIT, and a ticket system for organisation.
– No waste of time, and respectful with dead lines.
– Good communication and very decent skills.
– I feel I can trust Vishal, which is to my sense one of the most valuable quality with working with someone.
I intend to re-hire him for a follow up on my project, and happily support his new venture Magento360.

Great working with magento360 team, Patient and very good at what they do. Managed to fix a long standing issue for me within few hours. Will definitely be working with them again.

Magento360 Team is very professional from start to finish. Quality and fast work. I will continue to work with them, they are a life saver and really helped our company. Blessing to them always.
Owners of Jones Financial Corporations

Jones Financial Corporations

I was able to get exactly what I needed. Thank you very much!

Vishal and his team worked endless hours converting my m1 site to m2 and then moving to brand new server. There were MANY bumps along the road, plug ins needed, custom themes and plug ins, and errors, etc. To make a long story short, it took many more hours and work then quoted but Vishal and his team honored our contract and everything looks great and functions perfectly up to date. If you are looking for someone who troubleshoot and solves problems, works with you and is understanding, Vishal and his team are the ones for you! Excellent experience, even through unexpected issues!

Top quality for fair price, i find just super and will hire again, only my best wishes and recommendations!

Exactly as i requested, Finished In Good time, will definately use again to do my work. Thank You
SKYPE:
@magento360team
PHONE NUMBERS:
+91-9636282862
EMAIL:
info@magento360.com
SUPPORT:
support@magento360.com